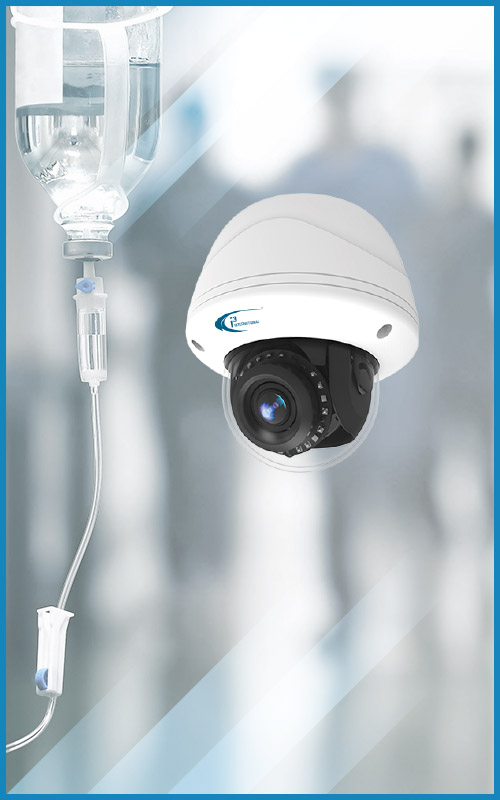 Often, bandwidth and cabling costs are a major consideration when planning a healthcare setting installation. i3 has a perfect solution without compromising on quality. The HD-over-coax solution provides clear high definition images while leveraging your current infrastructure. i3's dual streaming option is bandwidth-friendly. Video searches are facilitated using the lower quality stream, then remote viewing uses the higher stream for image clarity.
In addition to saving on cabling, i3's solution will help you save on "tenting" or sealing any enclosure. There will not be any need for opening your ceilings or moving ceiling tiles. Leveraging i3's HD-over-analog technology is faster and more cost-effective, without sacrificing reliability or image quality.
Hospitals working with i3 can purchase new IP cameras and get rid of their blind spots as a direct result of cost savings attributable to removing cabling and tenting requirements. The solution also provides HD-over-analog clarity.
i3's complete solution for hospitals, clinics and healthcare institutions includes without being limited to:
Enterprise-grade servers with swappable hard-drives
Full IP or HD-over-Coax solutions preserving your coaxial infrastructure
Remote viewing software with easy search features
Spot monitors and multi-camera viewing software
CMS Modules such as:

Health Monitoring
Incident reports
Do more than video surveillance with a flexible and cost-effective system from i3!