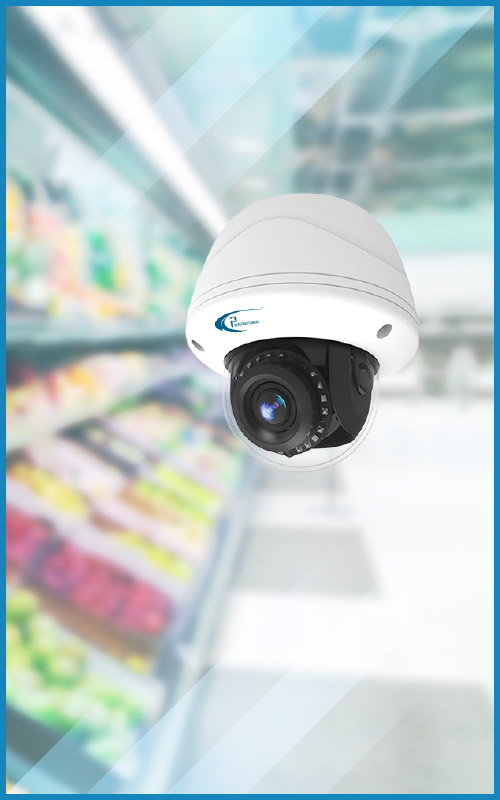 Managing a grocery store is a balancing act that requires loss prevention, asset protection, and safety professionals to adopt an all-encompassing view of each situation, to achieve best-in-class results. Between preserving thinning margins, encouraging employee compliance to standard operating procedures intended to decrease human error and wastage, as well as minimizing malicious criminal activities, it is difficult for any team to accomplish all their daily tasks. i3 International understands the challenging realities of a grocery store and has developed a solution catering to the needs of this vertical and can be leveraged to do more than just surveillance.

i3's CCTV system becomes an extension of your asset protection, loss prevention, and safety management team with tools designed to increase compliance, reduce wastage, capitalize on sales opportunity and reduce costs. i3's industry-leading solution will meet the requirements of your loss prevention, asset protection, risk, safety as well as providing operations, marketing, and merchandising by providing real-time data of consumer behavior. Capitalize on your investment in CCTV equipment, maximize its use and see a faster return on investment! Our complete solution for grocery stores includes but not limited to:

Enterprise-grade servers with swappable hard-drives
Full IP or HD-over-Coax solutions preserving your coaxial infrastructure
Remote viewing software with natural search features
Spot monitors and multi-camera viewing software
CMS Modules such as:

Alarms at the back door
Text overlay with exception-based reporting
Do more than video surveillance with a flexible and cost-effective system from i3!