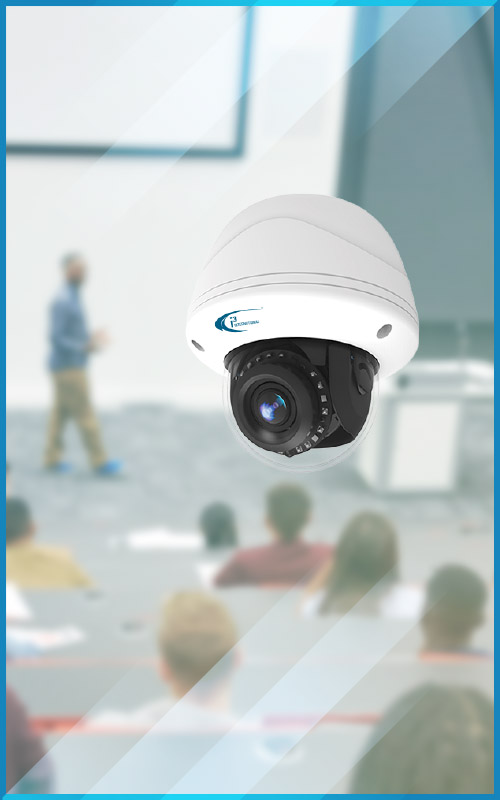 Student's safety is always a priority. i3 can ensure that your system is fully operational and recording at the highest image quality by using clear high definition (HD) cameras together with system-wide health monitoring, i3 CCTV systems are user-friendly meaning retrofit installations require minimal downtime thereby causing little disruption to your facility. In many cases, cameras and network video recorders (NVRs) installation is completed in just a few hours and i3's remote video software is designed to require minimal training and provide maximum results.
Budget is a critical element of the retrofit plan and i3 works to find the best solution while leveraging current infrastructure. On average i3's locations assessments have uncovered savings of up to 41%.
Are bandwidth and cabling a big part of your project? i3's solution can meet your needs without compromising video quality. i3's HD-over-coax solution provides high definition images while leveraging your current infrastructure. Our dual streaming option is bandwidth-friendly and allows you to perform a search with a lower stream and to review footage remotely in HD with the higher video-stream. Our complete solution for school boards includes without being limited to:
Enterprise-grade servers with swappable hard-drives
Full IP or HD-over-Coax solutions preserving your coaxial infrastructure
Remote viewing software with natural search features
Spot monitors and multi-camera viewing software
CMS Modules such as:

Health Monitoring
Incident reports
Do more than video surveillance with a flexible and cost-effective system from i3!